Barrelhouse in Dutch Blues Hall of Fame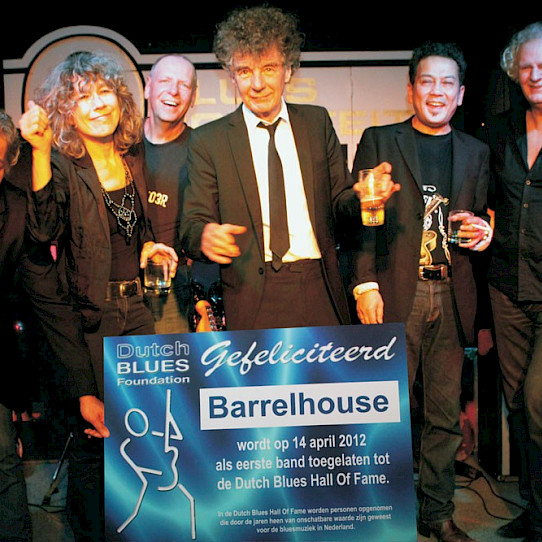 Op zaterdag 7 januari 2012 werd in bluessociëteit L'Esprit te Rotterdam bekendgemaakt dat bluesband Barrelhouse toegelaten wordt tot de Dutch Blues Hall of Fame.
Geen band heeft zo zijn stempel op de Nederlandse bluesmuziek gedrukt als Barrelhouse.
Al sinds 1974 bij elkaar, brengen zij nog steeds met enige regelmaat een nieuwe CD uit en spelen zij zaal na zaal plat. Reden temeer voor de Dutch Blues Foundation om deze onverslijtbare bluesformatie als eerste band in Nederland toe te laten tot de Dutch Blues Hall of Fame.
Op zaterdagavond 14 april 2012 wordt deze onderscheiding uitgereikt tijdens de Dutch Blues Awards 2011, waar Barrelhouse tevens als één van de drie genomineerde Best Dutch Blues Bands een optreden zal verzorgen.